"Setting the Standard for Electronic Components Testing"


Tel: 86-0755-88603520 | Fax: 86-0755-82552090 | info@1stctl.com
Testing Services
Counterfeit products of all types have been a growing problem for almost every industry sector in recent years, and the electronics industry has been no exception.
The ultimate goal in counterfeit analysis is to arrive to an accurate determination of the cause of the failure. 1st Components Test Lab developed failure analyses that are very effective. If customized testing services are required, our talented engineering team will work directly with the customer to accommodate their needs.
AS6081 Electrical Level Testing, the objective of Aero Testing is to determine the quality of each product to avoid counterfeit distribution or production that meets complience of AS6081 criteria. This is accomplished by running a suite of tests or check comformity and clerify the validity of hte devices.
.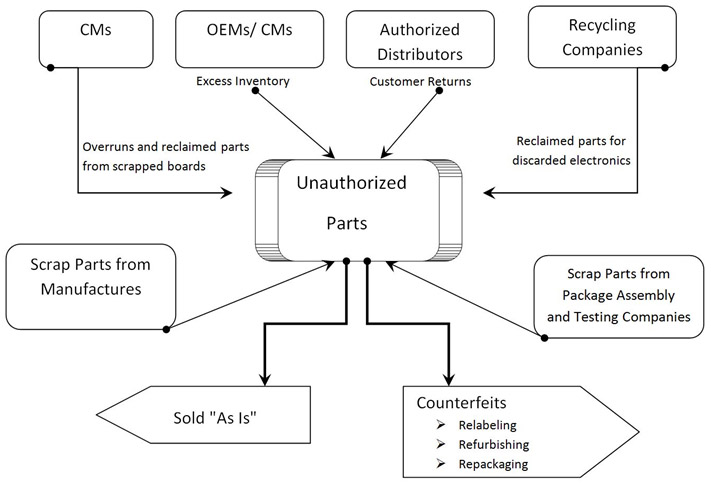 LEVEL 1
LEVEL 2
LEVEL 3
TEST QUANTITY
Sample** or 100%
TEST TEMPERATURE
25°C
25°C, C=Comm I=Ind. M=Mil
25°C, C=Comm I=Ind. M=Mil
GENERAL TEST PLAN PER DEVICE TYPE
Passive and Discretes: Targets Process Oriented DC Parameters and Tolerances.
Simple Analog or Digital: Targets Process Oriented DC Parameters and Timing Analysis.
Passive and Discretes: Targets Process Oriented DC Parameters and Tolerances.
Simple Analog or Digital: Targets Process Oriented DC Parameters.
Memory Devices (non SRAM): Program, Verify, Blank Check, and IDCODE. DC Parameters
Simple Analog or Digital: Targets Process Oriented DC Parameters.
Memory Devices (non SRAM): Program, Verify, Blank Check, and IDCODE.
Memory Devices (non SRAM): Program, Verify, Blank Check, and IDCODE.
SRAM Memory Devices: Full Memory Test, Access Times, Data Retention
SRAM Memory Devices: Full Memory Test, Access Times, Data Retention
High Pin Count and Complex Devices: Process Oriented Pin Correlation
FPGA: Configuration and Readback testing and/or IDCODE
TEST/INSPECTION IN ACCORDANCE WITH AS6081
MINIMUM REQUIRED TESTS
MINIMUM SAMPLE SIZE*
Lot Size 200 or Greater Devices

Lot Size 1-199 Devices

Document and Packaging Inspection
All Devices
All Devices
General External Visual Inspection
All Devices
All Devices
Detailed External Visual Inspection
122 Devices
122 or all Devices, whichever is less
Solvent Test for Remarking and Resurfacing
3 Devices
3 Devices
X-Ray Inspection
45 Devices
45 or all Devices, whichever is less
XRF Analysis
3 Devices
3 Devices
Internal Visual Inspection (Decapsulation)
3 Devices
3 Devices
Solderability Testing (Optional)
3 Devices
3 Devices
MINIMUM SAMPLE SIZE* per AS6081